COVID 19/Coronavirus Information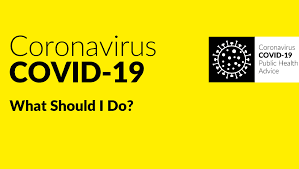 Please click on links for up-to-date information from the: HSE  and  The Department of Education 
             Please click on links to download the following documents:
Health and Safety Control of COVID-19 Policy for Students
Message from the Board of Management
The board extends its prayers and warmest wishes to students and staff of Crescent and to their families at this challenging time in our country's history. The board is satisfied that supports are in place for students and teachers to allow them to continue their education in novel ways. School management will remain in regular contact to outline these supports and provide reassurance to our community.
Crescent Past Pupils on the Frontline 
Please see link to piece written by Professor Mark O Neill, Class of 1989, who is a frontline medic in London. This is a piece Mark wrote for University College Oxford where he did a PhD as part of his medical training and he shares it with his old school.
From Cardiology to Critical Care
Professor Mark O'Neill (1992, DPhil Physiological Sciences) is a consultant cardiologist at St Thomas' Hospital in London and leads a research team in cardiac electrophysiology. His role has changed dramatically in the last two months. Read more...
Advice for students/parents during school closure: