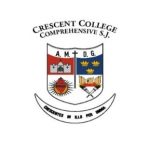 8 May, 2018
Dear Parents/guardians,
We hope that your daughter/son plans to participate in sport at school next year; not only is this a tremendous way to make good friends but also ensures that he/she is active and enjoying a healthy lifestyle. At Crescent we believe in educating the whole person and so we encourage our students to lead full and healthy lives, and aim for balance in their adolescent years.
I must point out however that the cost of providing our sports programme needs to be funded by those participating, just as would happen in any club. The school does not receive any funding from the Department of Education and Skills for this provision. Indeed even when the proposed registration fees are paid, further subsidies will be required and other fund-raising organised in order to support our students' participation at the present high level in all codes. I assure you that we are always trying to reduce costs and next year's 'sub' is lower than the current year in most cases. To reduce the cost we have taken the sports kit out of the equation and leave it up to the individual family to decide what is required.
The following table outlines the registration fee for sports at different levels; please note that parents must decide how much participation is appropriate so as to limit the disruption to their child's academic progress.
See fees below:
Senior Sports Fee €200.00 per student *
Junior Sports Fee €150.00 per student *
Soccer/GAA Fee €100.00 per student *
* 10% family discount will apply to each subsequent child.
In an effort to make this more manageable for families, the subscription/registration fee can be paid via EPP in full or in four instalments: the deposit (€50.00) payable before 31st May 2018 with the balance payable in 3 subsequent months, total to be paid by 1st September 2017. If you are paying for more than one child you can avail of the 10% family discount which will automatically apply (in EPP) for each subsequent child.
Congratulations are in order to all participants for the 17/18 season and thanks to all parents, teachers and friends who coached teams. Of course at Crescent participation is paramount, and respect for all involved fundamental.
Yours sincerely,
Sports Administrator
Chris Cullinan & Aine Costelloe