Dear friends,
On Friday, 30 August we held our first school assembly of the 2019/20 academic year, having welcomed 150 new First Years, some new teachers, and elected new School captains, who were presented to the school community and were warmly received. And so the school renews itself, and as the season of Autumn arrives, we look forward to getting down to serious academic work.
Upcoming events include retreats for 6th years, Dingle for TY and Petersburg for 1st years. I am grateful to the teachers who organise these trips and accompany the students. It represents huge generosity on their part to give up so much of their personal time to do this work. As usual I am confident I can depend on our students to be cooperative and mannerly throughout.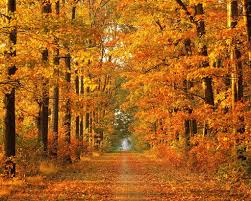 We will hold information evenings for parents of 6th years and 1st years on September 2 and 3 respectively, and plan to hold more of these in the near future. Meetings of the Board, Parent Council, Social and Cultural Committee and Finance Committee are scheduled and I remind you that the Parents' AGM will be held in the school on Wednesday evening 25 September at 8pm. I encourage you to attend and I take this opportunity to thank Ms Corey Morson for her chairing of the outgoing council and of course all other officers of these committees. Mr Richard Fahy has served on our Finance Committee and parent council and our Board of management for many years and has given sterling service to all. Richard is stepping down from his role as Parent nominee on the board of management and from the Finance Committee and I thank him sincerely for all his support for Crescent. Parents will elect a new nominee, a father, to the Board at the AGM. I am encouraged that so many have expressed interest in this role as it is a very positive sign and more evidence of the good relationship between all Crescent stakeholders.
Mass will be held in the Central Area at 10am on 27 September and will be celebrated by Fr Jim Maher SJ. This is always a very special occasion in our school calendar and I invite any parent who wishes to attend to please let our Chaplain, Mrs Grainne Delaney know so that we can arrange seating for you. Crescent College Comprehensive SJ has an avowedly Jesuit ethos while being deliberately inclusive of students of other faiths. The Jesuit Provincial, Fr Leonard Moloney SJ will visit the school on 19 November to meet with and offer encouragement to students and staff. We always look forward to Leonard's visits and as a proud past pupil himself, he is always happy to return to his alma mater.
Our supervised study programme is proving very popular again with students and their families. As I have said previously, if a student can work comfortably and undisturbed at home, they should continue to do so. Some however find the structure of the supervised programme suits them better, and for them I recommend our programme as the most efficient and cost effective way to manage their work.
The Leaving Certificate results for 2019 were excellent and continue to demonstrate that Crescent outperforms the national average in terms of participation and attainment in most subjects, in some cases significantly so. This has been a pattern here for many years. Our best wishes to the Class of 2019 as they move on to this new chapter in their lives and good luck to the current 6th years, who will hope to emulate their performance. I am confident that with hard work and the support of their teachers they can perform to their highest expectations.
I remind you that students should wear correct school uniform at all times, including the school tie and crested jumper.
I wish to take this opportunity to bring you up to date on the campus development projects:
On 13 September our development sub-committee and our design team have another meeting with the Department of Education and Skills. It is hoped that we will be given permission to merge the two projects (reroofing/ electrical) and the construction of 5 new science labs. During the period of the reroofing work, classroom blocks in the school will be out of commission for periods of time and classes will be 'decanted' to temporary accommodation which will be located behind the school. Planning permission for this accommodation is imminent. This work will happen in a sequential way.
Science Block: the board approved the location of these five laboratories and associated prep rooms and toilet facilities to the rear of the school. After consultation with staff, we hope that parents and pupils will be happy with the proposed design and location. I will display drawings at the AGM. Our wish and expectation is that these new labs will be constructed while the reroofing work continues. It continues to be my hope that some evidence of all this behind the scenes work will appear in the near future.
Over the summer, we were able to rip out the old toilet and changing facilities in the sports hall and refit with new flooring, sanitary ware, showers and benches. This was possible thanks entirely to the voluntary contributions from you the parents and the fund-raising carried out by our committee in organising the Spring Dance in April. Separately, we were able to have the floor of the gym replaced thanks to the Sports grant the awarded to the school. The whole area has been freshly painted and re-floored and we hope our students will feel the benefit and we thank you again for your generosity,
I want to thank you all again for your support for the school.
God bless,
Karin Fleming