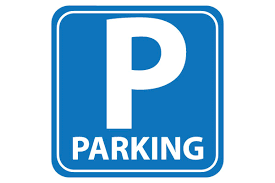 We are trying to ensure that the collection of students is a safe and efficient as possible at the end of the school day. To allow this to happen can we respectfully remind you of the following:
1. No cars can park on the School Avenue as it causes a bottle neck.
2. No cars can park on the double yellow lines on the entrance to the teachers car park area.
3. No cars should park in the set down area beside the Technical Block as again it causes traffic to stop moving.
4. No cars should park at the perimeter of the roundabout in front of the Canteen or double park at the side of the
Senior Rugby Pitch.
5. All cars should park at the rear of the school and are not to park in any 'yellow lined' areas near the Canteen.
6. If you are signing a student out, you should park at the back of the school and walk to reception as the are in front
of the school must be free of cars in case of an emergency.
We have placed cones to indicate these areas which are preventing the flow of traffic. With these measures in place for the last week traffic is moving way more smoothly and also students safety is ensured. One of the core characteristics of our school is to respect each other, so we hope that all parents respect the above guidelines to ensure that your son/daughter is collected in a safe manner. Lastly local residents in Huntsfield have asked us to relay that Parents can not park in their estate as this is causing difficulty for residents to exit and gain entry to their homes.