Student Support Worker
Crescent provides a part-time Student Support Worker to combat educational disadvantage in the school. This position is currently filled by Ann Guinee.
LATEST NEWS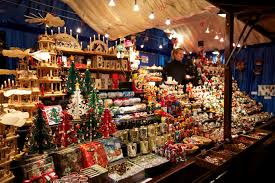 CCC Student Support office is taking a stall again this year in Our Lady of Lourdes Christmas Market which takes place on Thursday 1st December and we are asking for parents and students to donate any of the following for sale on the day:
Good quality second hand children's books, all ages; arts/craft items, knit goods, baked goods and home produce such as jams/chutneys are all welcome. On the day, fresh produce can be dropped to the West End hall beside Lidl on Childers Road from 10.00 a.m. onwards. Before that goods can be dropped in to the Student Support office in the school at any time.
All proceeds go to support our own students and your contributions are much appreciated.
Student Support Worker: Criteria for Membership of Student Group

1. Referral from Tusla, via SCP, EWO or other
2. Referral from Primary School
3. Referral from CCC Pastoral Care team/Year Heads/Management
4. Self-referral
SSW supports students identified as educationally disadvantaged (through the referral system above) to complete senior cycle of secondary school, to have maximum attendance during their school years, to participate fully in the life of the school and to maximise their own potential within the school's Jesuit ethos and system of education.
For the purposes of this work and in accordance with research by the Dept. for Children and Family Affairs and the DES, disadvantage is understood as being academic, social, cultural and/or financial.
Contact: Ann Guinee, Student Support Worker for information on supports available. Contact through school office 061-229655
Please note donations of good quality used school uniform items and current schoolbooks are accepted throughout the year.
For good quality second hand books and uniform try Limerick's Gateway to Education Shop on Wickham Street. Click here for website: Limerick's Gateway to Education