Transition Year
Subject Choice Presentation 2019 (for TY students picking subjects for Leaving Certificate): TY Subject Choice Presentation 2019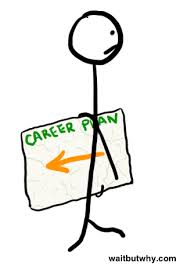 Click on link to download TRANSITION YEAR SCHOOL CALENDAR
The Transition Year programme runs for one year after third year and is not obligatory at Crescent, although the majority of students do undertake this programme.
Transition Years get the opportunity to participate in the following programmes:
Work Experience       IT- Information Technology       
Foreign Language Exchange
School Show
Fast Friends – Working with children who have special needs
Silver Surfers – Teaching the elderly how to use a computer    
TEFL – Teaching English as a foreign language
Film Making Course
Transition Years also get the opportunity to go on two overnight trips. One is the Burren Outdoor Education Centre. The other is a trip to Achill.
CRESCENT EXPRESS SCHOOL NEWSLETTER
TY students produce our school newsletter on a monthly basis. The Crescent Express has input from all the school's communities and is always happy to receive news, articles of interest and photographs.
Click below to download the latest edition of the Crescent Express:
Crescent Express – Oct. 2019
TRANSITION YEAR WORK EXPERIENCE OBJECTIVES
Documents needing completion to fulfill TY work experience requirements for 2019/20:
You will need these documents to assist you in obtaining work-experience before the end of August 2019

C V Template
Structuring Your CV
Interview Questions
Skills that Employers Want
TRANSITION YEAR WORK EXPERIENCE INFORMATION:
2019/2020 – Work Experience Day for All Classes: Friday
Click on link Transition Year Work Experience Pack – September to December 2019 OR TY Work Experience Pack – January to May 2020 to download the complete Work Experience Pack – Also if attending primary school for work experience you will be required to furnish the primary school with the completed Statutory Declaration Form prior to commencing work experience. Statutory Declaration Oct 2017
This pack contains:
Documentation for the Parents/Guardians:
1. Letter for TY Parents Work Experience 2020
2. Work Experience Grid Jan – May 2020
3. Work Placement Summary Sheet
4. TY Code of Conduct
5. Vetting NVB1 Form & Consent Form
Proof of Identity
6. REQUIRED IF ATTENDING PRIMARY SCHOOL FOR WORK EXPERIENCE: Statutory Declaration Oct 2017
Documentation for the Employer:
1. Work Experience Provider Ltr
2. Work Placement Summary Sheet (same sheet as above)
3. TY Code of Conduct (same sheet as above)
4. Host Employers Guidance Leaflet
5. State Indemnity Confirmation Statement
6. Employers Report on Work Experience
GUIDELINES FOR WORK EXPERIENCE:
1. Health and Safety in the Workplace
2. TY Code of Conduct
3. Student Induction Checklist
Introduction to Coding
Following on from the talk given by Mr Brendan Ryan and Mr Brian Keatingclick here: Introduction to Coding Links and Information to access links to online coding classes and other important information.