Principal/Head – Ms. Karin Fleming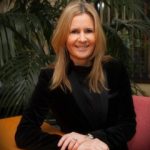 Principal's Easter Message
Dear parents, students and colleagues,
The Easter break is one we can all enjoy: our most significant religious celebrations, family gatherings perhaps, and all without the stresses and consumerism associated with Christmas holidays. The time of year is encouraging, heralding Spring and Summer; the changing of the clock will bring longer days when we can replenish supplies of Vitamin D!
For our Leaving Certificate and Junior Cycle students it provides an opportunity to revise and review their work to date, tweaking study plans and refocusing on areas which need attention. I repeat what I say regularly: students will succeed if they follow the advice and revision plans provided by their teachers, eat well and take regular exercise. This should help with their sleep patterns too which is the other vital component in preparations for the task ahead.
I wish you and your families a very Happy Easter and look forward to welcoming all our students back on Monday 9 April, which will be a normal school day.
God bless,
Karin Fleming