Principal/Head
Ms Karin Fleming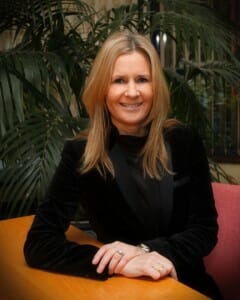 Principal's Message Summer 2017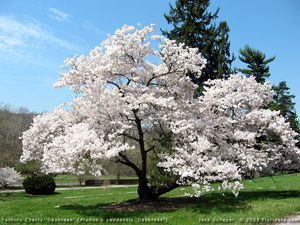 Dear friends,
As we approach the end of another academic year I write to thank you all sincerely for your support for the College this year. In particular I would like to acknowledge the members of the Parent committees, Social and Cultural, Finance Subcommittee and the Council, for their enthusiasm and dedication to our students on your behalf. Schools work best when there is genuine cooperation between the different stake holders, and Crescent has always been very fortunate in this regard.
Our TY students will mark the end of a special year in their education journey with their closing ceremony on Tuesday May 23rd. I hope they each feel that the year has been worthwhile and I look forward to hearing all about their experiences at this event. Well done again to the TY coordinator Ms Gemma O Donoghue, the Year Head, Mr Chris Cullinan, all form tutors, and teachers for the manner in which this programme was managed. Thanks are owed also to our placement students from Mary Immaculate College, Rachel, Chris, Conor and Ailish for their contribution to the administration of TY and other aspects of school life. I wish them the best as they return to fulltime third level education. Next year the work experience component of the TY programme will be organised differently, and all have been made aware of this. We are always 'tweaking' the package to seek improvements.
Summer exams for 1st, 2nd and 5th years begin on Wednesday, May 24th. Students have been working very hard in preparation for these. We have had to open new centres for supervised study during this last term to accommodate those interested in attending. I apologise if the notice regarding payment for next year's programme caused any alarm; instead it is on the Easypayment system simply to accommodate those of you who prefer to pay in instalments. Please be assured there will be places for all during 17/18 provided you have registered at the beginning of each term. I am delighted that this programme has proved popular with students and parents. There will be no increase in charges for next year, and again a small reduction for those who wish to book for the whole year.
Naturally our thoughts go out to our Junior and Leaving Certificate students who are in to the final stage of their preparation. This is indeed a gruelling experience for young people, but they have been guided well by their teachers, and parents provide the encouragement to eat and sleep properly, as well as taking some exercise every day.
A highlight of our academic year is the Graduation ceremony, and this year, in a break with tradition, this will be held at 12 noon rather than in the evening. We trust it will be the same meaningful experience for the Class of 2017 as has been the case for previous alumni. We wish them well and encourage them to remain in touch with Crescent as they begin their adult lives.
Some important information for 17/18:
Due to pressure on car parking we will only be able to offer student parking spaces to qualified drivers in 6th year and may have to review even this, if and when we proceed with our building programme.
I remind you that students should wear correct school uniform at all times, including the school tie and jumper. Please purchase school trousers for your sons which are regular or slim cut, rather than a 'skinny' cut as these are impractical for normal school wear. Sixth year girls may wear a pinstripe shirt and sixth year boys wear navy-blue school trousers. These are per the uniform regulations in the Code of Behaviour, outlined in the school journal, but I repeat them here at the request of the Parent Council.
The senior management team in the college will be extended to include two deputy principals. The Board of management will notify all members of the school community when the appointment has been made.
Department circulars require that no class period can be less than 40 minutes long from the next academic year; to meet these guidelines, we will have six periods of 40 minutes duration on Wednesdays, rather than seven 35 minute periods as has been the case up to now. Consequently, we will lose one class period per week, and this has been applied in different ways at junior and senior level, with Irish, English and Maths being affected; class will finish at 1.15 on Wednesdays from next year. We will post calendar details very soon.
In wishing you the best for Summer 2017, I thank you again for your generosity and support for the College,
God bless,
Karin Fleming