Principal/Head
Ms Karin Fleming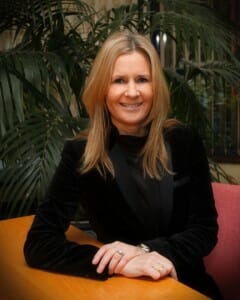 Principal's Message Winter 2017
Winter 2017
Dear All,
Students have settled back after a midterm break, which for those in third and sixth year was particularly welcome after a challenging week of house exams. I remind students, and those who care for them, that these exams are intended to help guide their work and even highlight gaps in knowledge, so not to allow disappointing results to discourage them. Earlier in the year our 6th year students availed of the different retreat options which offer an experience which is truly valuable, particularly as students settle in to this demanding year. Throughout the year fifth year students engage in their social placement opportunities, under the guidance and direction of Fr Jim Maher SJ.
Our 150 new first years all appear to be settling in quite well. They had the opportunity to make friends and challenge themselves in new ways in Petersburg, under the care and direction of their year heads Maureen O Brien and Fiona O Boyle and their form tutors. TY students enjoyed an outing to Dingle and are now well and truly engaged in the experience that Transition Year is, including for some their work experience commitments; they have also entertained us with a triumphant production of 'The Wizard of Oz'. I know they would like me, on their behalf, as well as the Board and staff to express gratitude to Lisa, Emma, Joe, Ben and Shannon who guided their production. It is an experience they are likely to remember forever.
I remind you that it is essential that all students continue to respect correct attendance procedures this year and I ask parents to support this.
I am grateful to those of you who have made a contribution to the school, and promise that all monies will be spent on delivering improved learning opportunities for your children, our students.
We welcome two new trustee members to our Board of Management, Ms Amalee Meehan and Mr Kieran Curran; they join teacher nominees Ms Antoinette Roche and Mr Eamonn Tuite and parent nominees Mrs Maeve Mc Donnell and Mr Richard Fahy and trustee nominees Fr Joe Hayes SJ and Mrs Helen O Donnell who provides excellent stewardship. The next meeting of the Board is scheduled for December 6th.
My very best wishes to you all as the Winter evenings set in, though it won't be long before the Christmas lights bring some sparkle to our lives,
Karin Fleming