Principal/Head
Ms Karin Fleming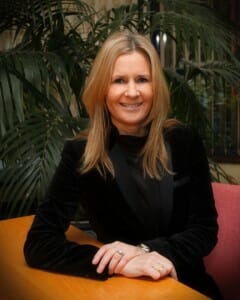 Principal's Message Spring 2017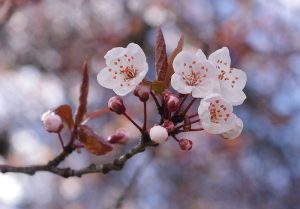 Dear All,
First of all our congratulations to the 3rd and 6th years who completed two gruelling weeks of 'pre' Junior and Leaving Certificate exams before midterm. These are exhausting exams and I hope that all students got an opportunity to recover over the break; they now return to six weeks of intense study, planning, oral exams in Irish and another European language, before the end of term two. It is vital they continue to follow the guidance their teachers give them, and to remain calm and focused. Thanks to the Year Heads, Sean and Dermot who, along with their colleagues guaranteed the smooth running of the exams.
Spring has arrived and we all look forward to those first blooms, and more daylight hours. We will mark the beginning of Lent by celebrating Mass on Ash Wednesday, March 1st. This is a fitting way to resume the second half of term and begin our Lenten preparations for Easter.
We will hold talks on internet safety and cyber bullying on the 2nd and 3rd of March for 1st, 2nd and 3rd years. This is an area of huge importance and parents are keen to do what they can to ensure their child's safety online. The Parents' Council are holding an information meeting on exactly this subject to coincide with the talks to students on 2nd March at 7pm, open to all parents.
Under the auspices of Crescent as a health promoting school, our new canteen providers undertook an overhaul and refit of the dining hall kitchen over the break and students and staff returned to a different provision and extended opening hours. Everyone seems excited about the new offerings, which offer healthier options and greater variety.
Students were also promised an investment in new lockers as funds permit and the first of these were installed over mid-term. Thanks to Pat and his team for overseeing this. The library has also undergone a refurbishment which, after twenty years was overdue. We hope this upgrade of the facility will enable greater use as a learning environment.
I am establishing an ICT steering committee and invite any parent with expertise in this area to participate by contacting me at the school. The Department has implemented the Digital Strategy for schools, and will grant-aid improvements in this area and we in Crescent are keen to provide the best to our students and staff. This committee will advise the Board of Management on a plan for the next few years.
I remind you that the Board is planning for the future development of the College and all parents are welcome to participate in this process through the Parents' Council.
God bless,
Karin Fleming