Principal/Head
Ms Karin Fleming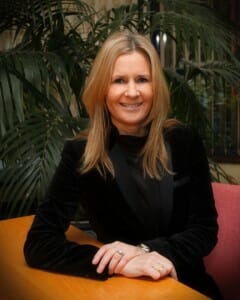 Principal's Message Autumn 2017

Dear friends,
We have now settled in to the 2017/18 academic year, having welcomed 150 new First Years, elected new School captains, participated in 6th year retreats and sent those same 150 first years to Petersburg with their Year Heads and Form Tutors. We hope they had a marvellous experience and are enormously grateful to Ms Maureen O Brien who coordinated everything and the teachers who accompanied them.
We have held information evenings for parents of 6th years and 1st years and plan to hold more of these in the near future. Meetings of the Board and Finance Committee have been held as well as the Parent Council.
Fr Provincial, Fr Leonard Moloney SJ, a proud past pupil, will visit Crescent on October 11th. We are really looking forward to welcoming him back to Crescent. Together with our colleague Fr Jim Maher SJ who directs our Social Placement Programme and Fr Joe Hayes SJ who is on our Board of Management, we will continue to celebrate and promote our Jesuit ethos and traditions. We are delighted too that Bishop of Limerick, Brendan Leahy will be chief celebrant at our Mass for the opening of the school year on September 29th in the Central Area. This mass will also honour the recent beatification of Blessed John Sullivan SJ which took place in Dublin earlier this year.
The Junior Certificate results were distributed on Wednesday 13th and were greeted with much whooping and joy and we offer our congratulations to all. The majority of these students now begin a Transition Year programme which will stretch them in other ways. We have made significant changes to the Programme this year and we hope they will participate fully so as to reap the most benefits. I notified you of some aspects of the proposed changes in my Summer message and soon I will write with information about the Junior Cycle Framework and the implications for timetable of the move to 40 minute classes. There is a separate notice on the website about the changes to the timetable at senior and Junior levels.
Our supervised study programme is proving very popular again with students and their families. As I have said previously, if a student can work comfortably and undisturbed at home, they should continue to do so. Some however find the structure of the supervised programme suits them better.
The Leaving Certificate results for 2017 were excellent and continue to demonstrate that Crescent outperforms the national average in terms of participation and attainment in nearly all subjects, in some cases significantly so. This has been a pattern here for many years. Our best wishes to the Class of 2017 as they move on to this new chapter in their lives and good luck to the current 6th years, who will hope to emulate their performance. I am confident that with hard work and the support of their teachers they can perform to their highest expectations.
The canteen is open each day after school until 4.15 and Wednesday till 2pm to provide snacks. Each evening except Wednesday it opens from 5.30 until 7pm, again to provide hot meals and snacks. We hope this is of assistance to families, whose child might be staying for training and/or study. We will review the provision at the end of this first term.
I remind you that students should wear correct school uniform at all times, including the school tie and crested jumper. Please purchase school flannel trousers for your sons which are regular or slim cut, rather than 'skinny' cut.
The application process for 2018 is nearly upon us, common dates have been agreed. We will hold our Open Night on Wednesday 4th October at 7am. Due to pressure on numbers we respectfully ask that only 6th class pupils and their parents attend. There is no need for parents of children in 4th or 5th class to attend this year.
I want to thank you all again for your support for the school.
God bless,
Karin Fleming